New York to London in an hour - by train

You could call it a pipe dream.

That's how the BBC refers to it on its website, where a feature story reports that one day soon, trains traveling through vacuum tunnels could whisk passengers from New York to London in an hour, hitting speeds of up 2,500 mph.

Full Story: Smartplanet
I think I read that Tom Swift book: Tom Swift and His Atomic Earth Blaster.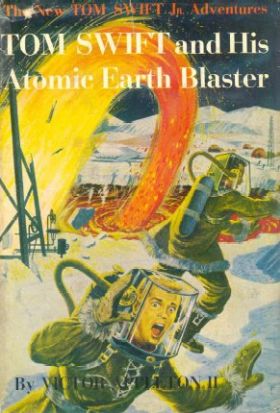 Source: emergentfutures
Notes
About
Web anthropologist, futurist, author. My focus is the future, and the tectonic forces pushing business, media, and society into an unclear and accelerating future. more.

Working on longer format projects, Sign up for the newsletter.

GigaOM Research analyst and curator.

Also writing beaconstreets.com.

Contact me. or ask me a question.




My Vizify profile.
Socialogy